Year 4 Ash
Welcome to Year 4 CP
A warm welcome to all families, carers and pupils to the Year 4 class page. This page will be updated every half-term to ensure that you are receiving the most up-to-date information about your child's learning and what is happening around school. If you have any questions, please find further contact details below.
At Brambles Primary Academy, we are READY, RESPECTFUL and SAFE.
Click here to learn about the UK's 'Living Ash Project'.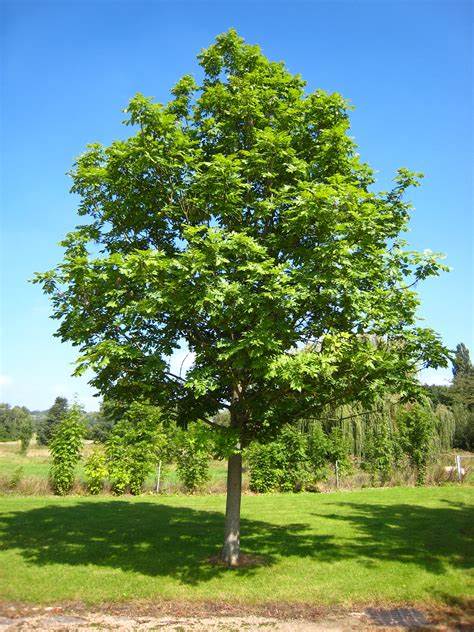 Did you know that our class namesake, the ash tree, is at risk of a disease that could potentially wipe out up to 95% of the UK's ash tree population? This will change the landscape forever and threaten many species which rely on ash. If you have an ash tree in your garden or local area, click the link above to find out what you can do to help protect these beautiful trees.
Staff
Miss Paone: Class teacher
Ms Bahar: Learning support assistant and cover supervisor
Mr Elder: 1:1 Learning support assistant
Ms Joseph: 1:1 Learning support assistant
Important Information
The School Day
The class register will be taken at 8:45am and learning will begin immediately after this. It is vital that pupils are on time to school so that they do not miss any important learning.
Pupils should bring to school each day:
Their reading book and reading record
A water bottle with their name on
Suitable clothing for the weather to ensure they are comfortable during outdoor break times
A packed lunch (if required)
Pupils are to be collected from school at 3:15pm
Communication
Class Dojo is a great way to keep in touch with what's happening at school and to speak to Miss Paone or any of the Year 4 adults. However, Miss Paone encourages adults to speak with her in person where possible at the end of the school day.
To log in to Class Dojo, please click here.
Home Learning
Each pupil will receive learning tasks to be completed at home every Monday to be returned to school the following Monday (one full week). This will include:
Reading - Pupils in Year 4 are expected to read every day at home. Pupils should read at least 3 times per week with an adult at home and have this signed in their reading records. Reading records will be checked by an adult every Monday and the number of reads for the previous week recorded.
Spellings - A list of words linking to our current learning that pupils will be expected to learn to read, spell and understand the definition of. These will be tested in school on a Monday. Pupils will be expected to apply this learning and use the spellings in their writing in class.
Maths - An activity linking to our current unit of learning or revising a previous objective.
SPaG (spelling, punctuation and grammar) - An activity linking to our current unit of learning or revising a previous objective.
Handwriting - Videos modelling accurate letter formation will be live on the school website in due course for pupils to follow at home. An update will be sent out once these are available.
Homework will be marked/acknowledged by the teacher.
Additionally, a 'home learning menu' will be sent out at the beginning of every half-term with suggested creative activities linking to the learning the children will be doing in class. Pupils have the option to do as many of these activities as they wish.
Please click here for details on our school's home learning policy.
If for any reason a pupil is unable to complete their 3+ reads or home learning tasks during a week, please speak to one of the Year 4 adults by the Monday morning or leave a message on Class Dojo.
School Activities
PE will be taught on a Tuesday afternoon. Please can all pupils wear their PE kits including suitable footwear to school every Tuesday. Many pupils have been enquiring about swimming lessons and will be updated on this as soon as the information becomes available.
Please click here for details of the PE kit and school uniform at our school.
Music will be taught on a Wednesday afternoon (see details below).
In Year 4, pupils will be completing the statutory 'Multiplication Tables Check' to assess their understanding of the times tables from x2 to x12. Please see the 'links to try at home' section below for useful websites to support your child with this learning.
Key Dates
Autumn term 2
Tuesday 1st November 2022 - Pupils return to school
w/b Monday 14th November - Parents' evening week: date to be confirmed
Monday 14th November - Anti-bullying Week: wear odd socks to school day
Friday 16th December 2022 - Last day of Autumn term 2
Saturday 17th December 2022 - Sunday 1st January 2023 - Christmas holidays
Monday 2nd January 2023 - Bank holiday
This half term we will be learning...
English
Writing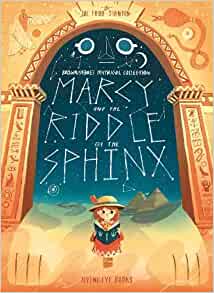 AU2 key text: 'Marcy and the Riddle of the Sphinx' by Joe Todd-Standton
In Year 4, pupils will continue to develop the transcription, composition and SPaG (spelling, punctuation and grammar) skills introduced to them in Year 3.
Key learning objectives:
- Increase the legibility, consistency and quality of handwriting which should be joined accurately.
- Use a wider range of conjunctions, adverbs (including fronted adverbials) and prepositions.
- Punctuate direct speech accurately.
- Use the present perfect form of verbs in contrast to the past tense.
- Use prefixes, suffixes and homophones accurately in spelling.
- Place the possessive apostrophe accurately in words with both regular and irregular plurals.
- Plan, draft and write extended pieces that include well-organised paragraphs where appropriate.
- Proofread, edit and evaluate their own and others' writing.
Click here to visit the BBC Bitesize page on Year 4 creative writing.
Reading
AU2 key text: 'A Mummy Ate my Homework' by Thiago de Moraes
Year 4 pupils will partake in daily guided reading sessions in the classroom as well as reading 1:1 with an adult in school at least once every week. They will also be encouraged to read independently from books in the classroom library which include texts linking to current learning topics as well as those to develop wider knowledge and promote reading for pleasure. Scroll down to the bottom of the page to view some of our book focusses for this half-term.
Click here to visit the BBC Bitesize page on Year 4 reading comprehension.
Maths
Unit 3: Measurement (Area)
Key learning objectives:
- Find the area of a shape using a variety of methods
- Compare areas
Click here to visit the BBC Bitesize page on finding the area.
Unit 4: Multiplication and Division
Key learning objectives:
- Revise multiples of 3
- Multiply and divide by 6, 7, 9, 11 and 12
- Multiple by 1 and 0
- Divide a number by 1 and itself
- Multiply three numbers
Science
Unit 2: Animals including Humans
Key learning objectives:
- To identify, name and describe the functions of basic parts of the human digestive system.
- To identify the functions of and compare different kinds of teeth in animals and humans.
- To construct and interpret a variety of food chains.
Click here to visit the BBC Bitesize page for this Science unit.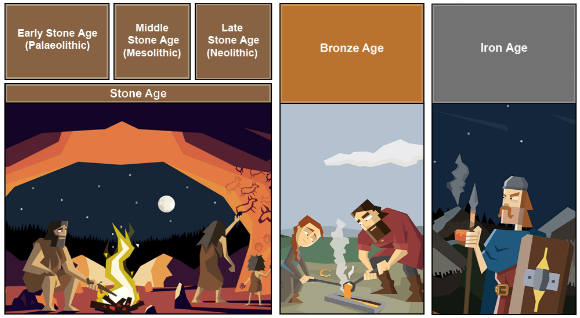 History

Unit 1: The Bronze and Iron Ages
Key learning objectives:
- To understand chronological order and BCE/CE.
- To place the Stone, Bronze and Iron Ages on a timeline.
- To understand what everyday like was like in the Bronze and Iron ages and describe the changes that occurred in Britian throughout prehistory.
Click here to visit the BBC Bitesize page for this History unit.
Pupils will be alternating between History and Geography learning every half-term. In Spring term 1, pupils will continue with their second Geography unit of learning.
DT
Unit 1: Structure - Pavilions
- Produce a range of free-standing frame structures of different shapes and sizes.
- Design a pavilion that is strong, stable and aesthetically pleasing.
- Select appropriate materials and construction techniques to create a stable, free-standing frame structure and add cladding to a pavilion.
Pupils will be alternating between Art and DT learning every half-term. In Spring term 1, pupils will continue with their second Art unit of learning.
RE
Unit 2: What faiths are there in our community?
Pupils will explore and describe ways in which beliefs and values are expressed in different religions through symbols and actions. Pupils will give examples of ways in which people show they belong and explain why belonging to a community may be valuable but also challenging.
PSHE
Unit 2: Celebrating Difference
Pupils will identify talents in themselves and others and understand that we are all 'special'. Pupils will explore the different types of families and homes and understand that they all share the commonality of protection, love and care for one another. Pupils will then consider the positives and challenges of friendships before learning about how to stand up for themselves in situations that may be unfair.
Music
Music learning will be delivered by the external agency 'Musica Kirklees' every Wednesday afternoon.
French
Unit 2: Family
PE
Unit 2: Social Skills
- Jumping and landing
- Seated balances
- Dance
Book Focus
The images above represent a small selection of the books available in the Year 4 classroom linking to our learning topics this half-term. Click on each image to be taken directly to a website where you can preview the text and view its purchasing options if you wish to have a copy at home. All pupils will have access to these books (and many more) in school.
Links to try at home
Twitter Feed