Year 4 Ash
Welcome to Year 4 CP
Visit our class Twitter page to see what we are learning each week.
A warm welcome to all families, carers and pupils to the Year 4 class page. This page will be updated every half-term to ensure that you are receiving the most up-to-date information about your child's learning and what is happening around school. If you have any questions, please find further contact details below.
At Brambles Primary Academy, we are READY, RESPECTFUL and SAFE.
Click here to learn about the UK's 'Living Ash Project'.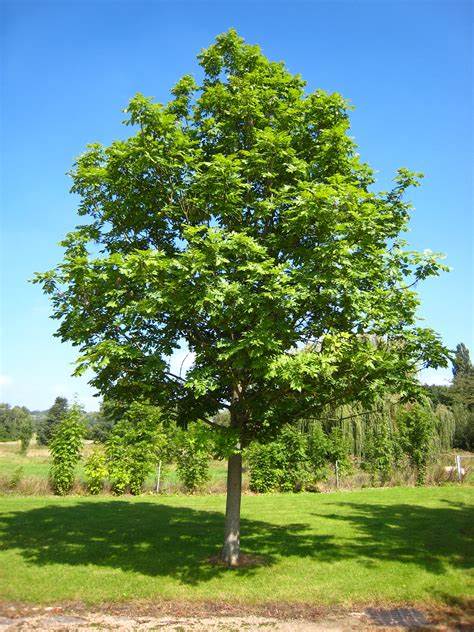 Did you know that our class namesake, the ash tree, is at risk of a disease that could potentially wipe out up to 95% of the UK's ash tree population? This will change the landscape forever and threaten many species which rely on ash. If you have an ash tree in your garden or local area, click the link above to find out what you can do to help protect these beautiful trees.
Staff
Miss Paone: Class teacher
Ms Bahar: Learning support assistant and cover supervisor
Important Information
The School Day
The class register will be taken at 8:45am and learning will begin immediately after this. It is vital that pupils are on time to school so that they do not miss any important learning.
Pupils should bring to school each day:
Their reading book and reading record
A water bottle with their name on
Suitable clothing for the weather to ensure they are comfortable during outdoor break times
A packed lunch (if required)
Pupils are to be collected from school at 3:15pm
Communication
Class Dojo is a great way to keep in touch with what's happening at school and to speak to Miss Paone or any of the Year 4 adults. However, Miss Paone encourages adults to speak with her in person where possible at the end of the school day.
To log in to Class Dojo, please click here.
Home Learning
Each pupil will receive learning tasks to be completed at home every Monday to be returned to school the following Monday (one full week). This will include:
Reading - Pupils in Year 4 are expected to read every day at home. Pupils should read at least 3 times per week with an adult at home and have this signed in their reading records. Reading records will be checked by an adult every Monday and the number of reads for the previous week recorded.
Spellings - A list of words linking to our current learning that pupils will be expected to learn to read, spell and understand the definition of. These will be tested in school on a Monday. Pupils will be expected to apply this learning and use the spellings in their writing in class.
Maths - An activity linking to our current unit of learning or revising a previous objective.
SPaG (spelling, punctuation and grammar) - An activity linking to our current unit of learning or revising a previous objective.
Handwriting - Videos modelling accurate letter formation will be live on the school website in due course for pupils to follow at home. An update will be sent out once these are available.
Homework will be marked/acknowledged by the teacher.
Additionally, a 'home learning menu' will be sent out at the beginning of every half-term with suggested creative activities linking to the learning the children will be doing in class. Pupils have the option to do as many of these activities as they wish.
Please click here for details on our school's home learning policy.
If for any reason a pupil is unable to complete their 3+ reads or home learning tasks during a week, please speak to one of the Year 4 adults by the Monday morning or leave a message on Class Dojo.
School Activities
Year 4 pupils will attend swimming lessons every Tuesday afternoon. I would recommend that pupils wear their swimming costumes under their school uniforms so they can change quickly at the leisure center. Please ask at the school office for a letter for more details on swimming lessons and what pupils should bring to school in preparation for these.
PE will also be taught every Wednesday afternoon. Please can all pupils wear their PE kits including suitable footwear to school every Wednesday.
Please click here for details of the PE kit and school uniform at our school.
Music will be taught on a Wednesday afternoon (see details below).
In Year 4, pupils will be completing the statutory 'Multiplication Tables Check' to assess their understanding of the times tables from x2 to x12. Please see the 'links to try at home' section below for useful websites to support your child with this learning.
Key Dates
Spring term 2
Monday 20th February 2023 - Pupils return to school
Tuesday 28th February 2023 - Teacher strike day
Thursday 2nd March 2023 - World Book Day
Friday 31st March 2023 - Last day of Spring term 2
Saturday 1st April - Sunday 16th April 2023 - Easter holidays
This half term we will be learning...
English
Writing
SP2 key text: 'Escape from Pompeii' by Christina Balit
In Year 4, pupils will continue to develop the transcription, composition and SPaG (spelling, punctuation and grammar) skills introduced to them in Year 3.
Key learning objectives:
- Increase the legibility, consistency and quality of handwriting which should be joined accurately.
- Use a wider range of conjunctions, adverbs (including fronted adverbials) and prepositions.
- Punctuate direct speech accurately.
- Use the present perfect form of verbs in contrast to the past tense.
- Use prefixes, suffixes and homophones accurately in spelling.
- Place the possessive apostrophe accurately in words with both regular and irregular plurals.
- Plan, draft and write extended pieces that include well-organised paragraphs where appropriate.
- Proofread, edit and evaluate their own and others' writing.
Click here to visit the BBC Bitesize page on Year 4 creative writing.
Reading
SP2 key text: 'A Roman Adventure' by Frances Durkin & Grace Cooke
Year 4 pupils will partake in daily guided reading sessions in the classroom as well as reading 1:1 with an adult in school at least once every week. They will also be encouraged to read independently from books in the classroom library which include texts linking to current learning topics as well as those to develop wider knowledge and promote reading for pleasure. Scroll down to the bottom of the page to view some of our book focusses for this half-term.
Click here to visit the BBC Bitesize page on Year 4 reading comprehension.
Maths
Unit 7: Fractions
Key learning objectives:
- Count in fractions beyond 1
- Compare and order mixed numbers
- Understand improper and equivalent fractions
- Add and subtract fractions and mixed numbers
Click here to visit the BBC Bitesize page on fractions.
Unit 8: Decimals (A)
Key learning objectives:
- Understand tenths and hundredths as fractions and decimals
- Divide 1 and 2-digit numbers by 10 and 100
Click here to visit the BBC Bitesize page on decimals.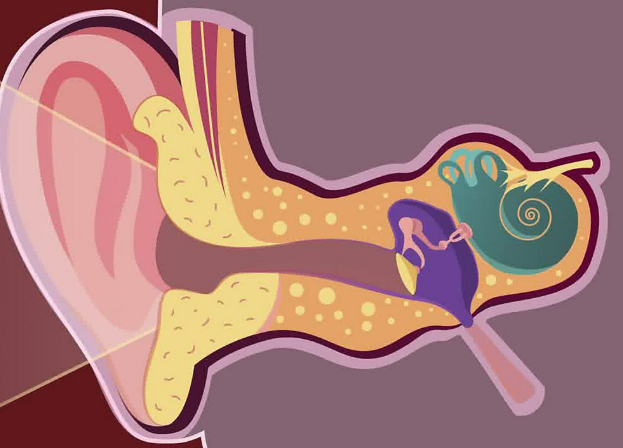 Science
Unit 4: Sound
Key learning objectives:
- To understand the link between vibrations and sound to explain how we hear sound.
- To give examples of how pitch and volume can be changed.
- To look for patterns between pitch and the source of the sound.
- To recognise how distance affects volume.
Click here to visit the BBC Bitesize page for this Science unit.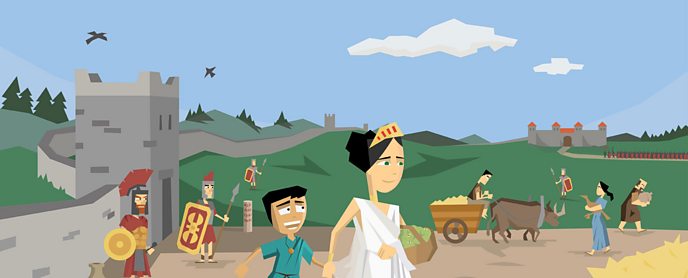 History

Unit 2: Roman Britain
Key learning objectives:
- To explain who the Romans were and why they wanted to invade and settle in Britain.
- I can compare Britain before and after the Romans invaded.
- I can explain why Boudicca was an influential woman during Roman Britain.
- I understand the impact Roman left on Britain and the legacy that they left behind.
Click here to visit the BBC Bitesize page for this History unit.
Pupils will be alternating between History and Geography learning every half-term. In Summer term 1, pupils will continue with their third Geography unit of learning.
DT
Unit 2: Mechanical systems - Making a slingshot car
- Work independently to produce an accurate, functioning car chassis.
- Design a shape that is suitable for the project.
- Attempt to reduce air resistance through the design of the shape.
- Produce panels that will fit the chassis and can be assembled effectively.
- Construct car bodies effectively.
- Conduct a trial accurately and draw conclusions and improvements from the results.
Pupils will be alternating between Art and DT learning every half-term. In Summer term 1, pupils will continue with their third Art unit of learning.
RE
Unit 3: How do the 'Five Pillars' guide Muslims in life?
The unit of study includes work on Muslim beliefs and practices, including the belief in Allah and the importance of the Prophet Muhammad (peace and blessings be upon him). It expands and develops learning about the Five Pillars of Islam as a way of focusing on key beliefs for Muslims. Pupils will learn about some key teachings and consider how these reflect and affect the values and lives of believers. They will explore Muslim responses to ultimate questions and moral decisions, recognising their varied and different responses to these. They should learn and draw on specific religious language related to Islam.
PSHE
Unit 3: Dreams and goals
Pupils will consider some of their hopes and dreams and understand that these sometimes do not come true and that this can hurt. Pupils will learn that reflecting on positive and happy experiences can help them to counteract disappointment and know how to make a new plan and set new goals following this. Pupils will be supported to work out the steps needed to achieve a goal and do this successfully as part of a group before identifying the contributions they have made and those made by others to their group's achievement.
Music
Music learning will be delivered by the external agency 'Musica Kirklees' every Wednesday afternoon.
Artists of the Week
French
Unit 4: At the Café
PE
Swimming
Unit 4: Creative skills
- I can recognise similarities and differences in movements and expression.
- I can make up my own rules and versions of activities.
- Fundamental movement skills: Coordination - sending and receiving
- Fundamental movement skills: Counter balance - with a partner
Book Focus
The images above represent a small selection of the books available in the Year 4 classroom linking to our learning topics this half-term. Click on each image to be taken directly to a website where you can preview the text and view its purchasing options if you wish to have a copy at home. All pupils will have access to these books (and many more) in school.
Links to try at home
Twitter Feed
Tweets by AshBrambles