Year 3 RA
Welcome to Year 3 RA
Welcome to Year 3! Year 3 is the first stage of Key Stage Two
We have three school rules
-Be Ready
-Be Responsible
-Be Safe
Staff
Ms Azeb- Class Teacher

Mrs. Stephenson- 1:1 Support
Other adults that help us in class are
Mr Smaldon Miss Iqbal Kate Mallin
Vice Principal Cover Supervisor PE Coach
Important Information
School Times
School starts at 8:45am
Children start with morning arithmetic and spelling practice, which is vital for the children to practice, so please ensure the children are on time.
PE
PE is on a Monday afternoon.
Children can come to school in their PE kit, or can change at school. For more detail on the school uniform, please click - Uniform
Spellings
Spellings are given out on a Tuesday and tested on a Monday morning. Please practice these with your children as it will help them build their skills as writers and build their confidence.
Water
It is important to keep hydrated throughout the school day so please bring a bottle of water to school with your name on it every day. The children can fill these up at the tap as needed.
Reading
It is crucial that your child reads every night at home with an adult who asks them questions. While the children are now mostly able to read without help, questions will help them develop their comprehension skills.
Times Tables
The children will be given TT Rockstars logins- most got these in Year Two. They should be encouraged to play often at home.
Key Dates
Monday 19th of September- Bank Holiday- Queen's funeral.
This half term we will be learning...
English
We're studying the book 'Stone Age Boy' and writing Diary Entries, predicting what will happen in the book and recapping our prior knowledge from Year Two.
Maths
We are practicing our Place Value knowledge e.g. How many tens in 52, What does the digit 4 represent in 141. This is the foundation of all their learning in Key Stage Two. We will then start addition and subtraction.
Science
We are studying Animals including humans- studying food types, the muscular and skeletal system and vertebrates and invertebrates
History
We are studying the Stone Age! We will cover Stone Age life, changes from the Stone Age to the Iron Age,
DT
To complement our study of eating healthily, we are studying how to cook healthy meals.
RE
We are studying 'How do Jews remember God's covenant with Abraham & Moses
PSHE
In PSHE we are learning 'Being Me in My World'. This includes
Setting personal goals
Self-identity and worth
Positivity in challenges
Rules, rights and responsibilities
Rewards and consequences
Responsible choices
Seeing things from others' perspectives
Music
PE
Author Focus
Our Author focus this half term is Roald Dahl. We read a bit of a Roald Dahl book every day, just before hometime.
We're currently reading
Links to try at home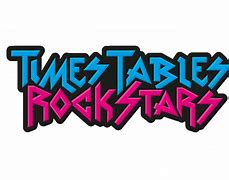 Twitter Feed