Year 1 Cherry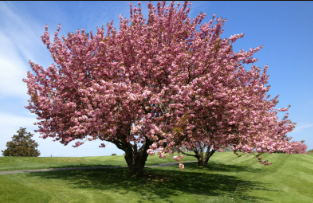 Did you know...
Cherry trees tend to have a short lifespan, typically around 15-30 years.
The cherry blossoms (and leaves) of varieties we find in the UK are edible. In Japan they're pickled and used as ingredients for sweets, baking and tea. Don't eat cherry pips though, they're toxic and can be dangerous in large amounts.
While pink is the colour most people associate with cherry blossom, it tends to change from dark pink, to light pink, to white when fully in bloom. Some varieties even begin as a greenish yellow colour before changing to white and then to pink.
Welcome to Year 1 Cherry
Welcome to Year 1!
It is the first stage of Key Stage One and we are so excited to have you here!
We have three school rules:
Be Ready
Be Respectful
Be Safe
Staff
Miss Richardson - Class Teacher
Mrs Juett - HLTA
Miss Kausar - TA
Important Information
The School Day
The class register will be taken at 8:45am and learning will begin immediately after this. It is vital that pupils are on time to school so that they do not miss any important learning.
Pupils should bring to school each day:
Their reading book and reading record
A water bottle with their name on
Suitable clothing for the weather to ensure they are comfortable during outdoor break times
A packed lunch (if required)
Pupils are to be collected from school at 3:15pm
PE days
PE is taught on a Wednesday (outdoor) and Thursday (indoor).
Please send your child to school wearing their PE kit. For more information on uniform please click Uniform.
Please make sure your child's name in in their PE kits, school uniforms, coats, hats, scarves and gloves.
Reading
Reading books will be given out every Friday.
Each week, your child will bring home a Little Wandle book, a shared reader and a 50 must read book. These will be sent out each Friday and collected back in across the following week as follows: Little Wandle Your child's Little Wandle book will be collected back in on Mondays. This book has been carefully matched to your child's current reading level. If your child is reading it with little help, please don't worry that it's too easy – your child needs to develop fluency and confidence in reading. Listen to them read the book. Remember to give them lots of praise and celebrate their success! If they can't read a word, read it to them. After they have finished, talk about the book together.
Little Wandle books will be collected every Monday and the shared readers will be collected on Friday.
Homework
Homework will be added to your child's Class Dojo account every Friday. Any completed work can then be sent back in via the app. We will then share and celebrate any documents or pictures with the rest of the class.
Phonics Homework
Each week your child will be given the weekly phonics overview sheet via their Class Dojo account. We ask that you use this page to support your child with extra practise of the phonics sounds, words and phrases they have learnt in class that week. You can also visit the Little Wandle website for help understanding the phonics sounds and overviews of how we teach phonics in school: https://www.littlewandlelettersandsounds.org.uk/resources/for-parents/
Maths Homework
Your child will also be set a maths activity via the Class Dojo account. Please keep an eye out for this and return as a completed document or photograph within the app. We also encourage lots of practical maths such as recognising numbers within the environment or weighing out ingredients whilst baking.
Water
It is important to keep hydrated throughout the school day, so please ensure your child brings a water bottle with their name on.
Key Dates
Autumn 1
First day back - Tuesday 5th September
Last day of Autumn 1 - Friday 27th October
This half term we will be learning...
English
This term, we will be reading the enchanting storybook, "Stardust" by Jeanne Willis. Our primary focus is to nurture your child's love for reading, writing, and enhancing their speaking and listening skills, and this done with the help of The Write Stuff. Stardust will be at the heart of our reading adventures this term. We will dive into the magical world of this beautifully illustrated book, exploring its captivating characters and engaging plot. Children will not only learn to decode words but also comprehend the story, predict what might happen next, and discuss their favorite parts. We will also encourage them to express their thoughts and feelings about the story, fostering a deeper connection to literature.
Maths
Our curriculum follows the White Rose Maths Scheme, which is designed to help children develop a deep understanding of key mathematical concepts.
What is Place Value?
This term, we introduce children to the concept of place value. Place value is a fundamental idea in mathematics that helps us understand the value of each digit in a number and how they are arranged. This understanding is crucial for building strong mathematical skills
Science
As Scientists, we will be exploring "Animals Including Humans". We will begin by helping them identify, name, and explore the basic parts of the human body, sparking their curiosity about our amazing anatomy. They'll have the opportunity to draw and label these body parts, fostering creativity and understanding. Furthermore, we'll delve into the world of animals, encouraging the children to describe and compare the structures of various creatures. Through hands-on observations and discussions, our students will develop critical thinking skills and use their newfound knowledge to suggest answers to intriguing questions about humans and animals.

History
As historians, we are excited to embark on a fascinating journey into the past with our unit on "My Family History." During this unit, your child will explore the concept of time by using phrases like "old," "new," and "a long time ago." They will learn to identify the differences between old and new objects, helping them gain a deeper understanding of how things have changed over time. Through hands-on activities, they will have the opportunity to answer questions using artefacts or photographs from different eras, allowing them to connect with history in a meaningful way. Moreover, children will develop their critical thinking skills by giving suggestions about what unfamiliar objects might have been used for in the past.
Art/DT
This year, your child will learn the basics of drawing spirals. Spirals are not only fun shapes found in nature, like seashells and galaxies, but they can also be a wonderful way to develop fine motor skills and unleash creativity. Here are some key things your child will discover in Year One Art:
Drawing Techniques: Children will practice making different types of spirals, from simple to complex, using various art materials like pencils, crayons, and markers.
Colours and Patterns: They will explore how to add colours and patterns to their spirals, encouraging creativity.
Observation Skills: We'll encourage them to observe spirals in the world around them, fostering an appreciation for the beauty of nature and art.
RE
We follow the Kirklees Agreed Syllabus in R.E.
This half term our R.E. unit of learning is 'Which Books and Stories are Special?'.
This topic will help children develop an understanding of religious texts in the world, such as the Bible, the Quran and the Torah. Through engaging lessons and activities, children will explore the stories, teachings, and messages within these sacred books and gain a deeper understanding of their significance in the lives of many people around the world.
PSHE
In Year One, we believe that it's important for children to develop a strong sense of self and an understanding of their place in the world. Our PSHE (Personal, Social, Health, and Economic Education) topic explores the key questions of "Who am I?" and "How do I fit into the world around me?" Children will learn valuable life skills and develop essential personal and social competencies.
Music
As Musicians, we follow the Charanga music scheme and learn how to find the pulse of a song. We do lots of singing and playing along to the music.
Along with Charanga, as a whole school each week we listen to a focused artist. This enables children to experience a broad genre of music.
Click here to view the focused artists across the year.
PE
As Athletes, we have 2 sessions of PE every week. These are on a Wednesday (outdoor) and a Thursday (indoor).
Author Focus
Year 1 will be focusing on these authors: David McKee, Julie Donaldson, Nathan Bryon and Jeanne Willis.
Find out more about David McKee here!
Find out more about Julia Donaldson here!
Find out more about Nathan Byron here!
Find out more about Jeanne Willis here!
Links to try at home
Reading - E-Library
Little Wandle Letters and Sounds
Maths Games
Maths Videos and Games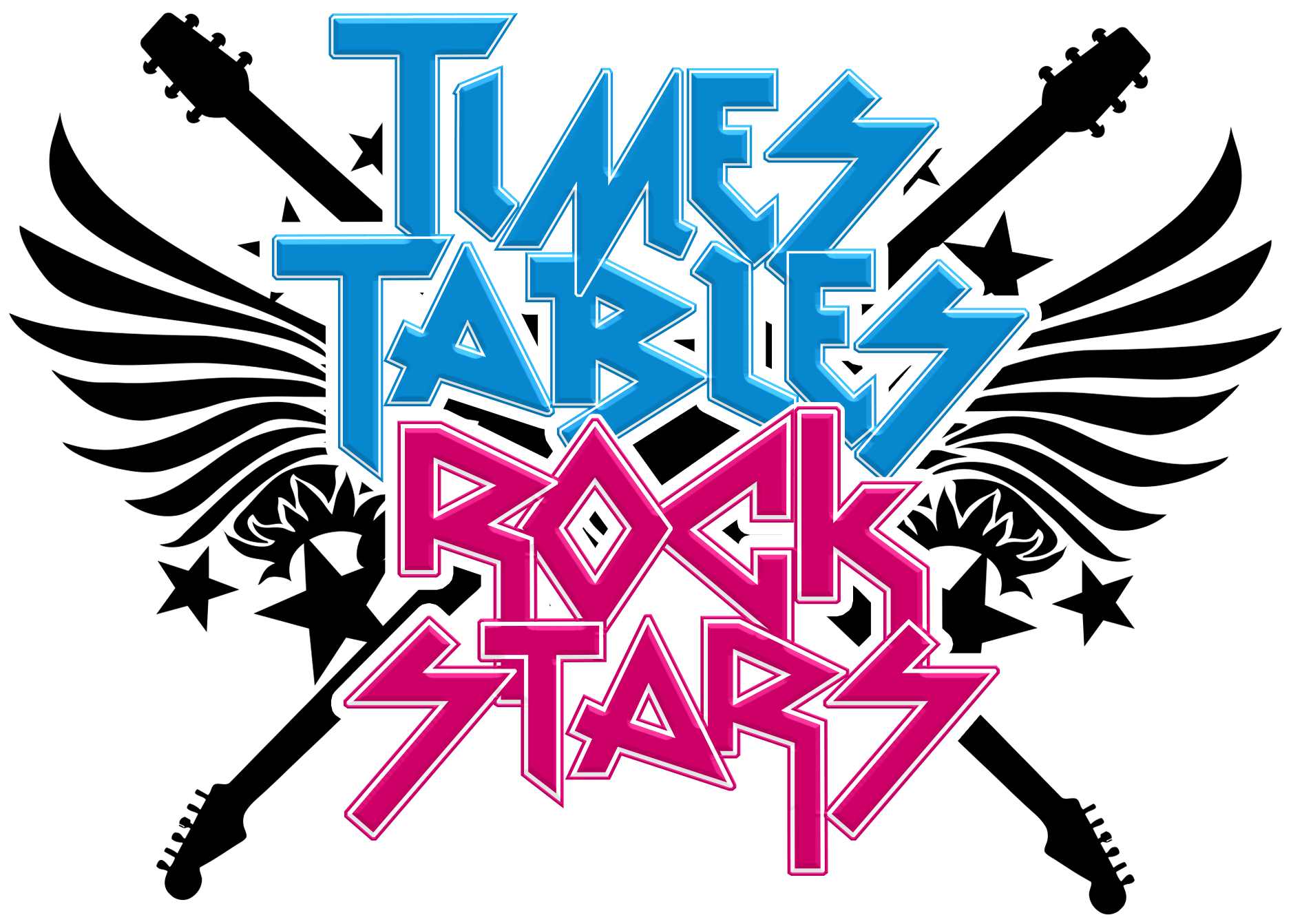 TT Rockstars Times Tables
Class Dojo Year Group Page
Twitter Feed